Sunday, July 22nd, 2007 at 2:51 pm
This morning the first electric train ran out along the newly electrified line to Craigieburn. Hopefully this means that they are on schedule to start running in October.
Why is this significant? Because it is a thin excuse to catch a train to Craigieburn and then ride back down along the Craigieburn Bypass of the Hume Freeway to the ring road: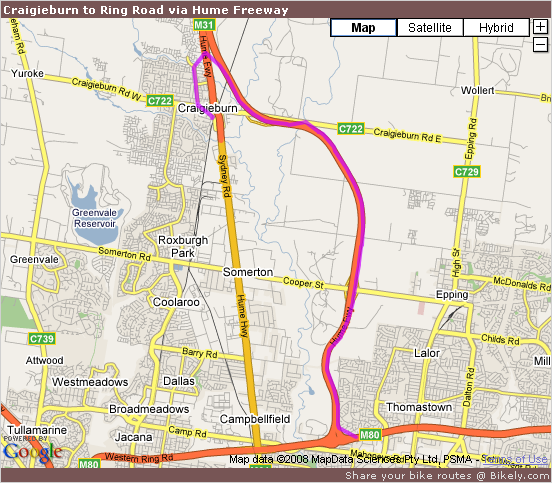 Where to after I get back to the ring road is still to be answered (maybe further north beyond Epping). But this is a starting point that includes a section of path I have yet to cover.