Tuesday, February 6th, 2018 at 9:43 pm
Over the past couple of years I have been ordering more things online that are being delivered with tracking. This means that instead of just waiting for the item to arrive, I can now spend too much time checking its status.
Something I have noticed is that parcels will go via Sunshine West, even if they are coming from near the destination.
A recent order from Myer is an interesting example with it being shipped from the store in Doncaster and this is in the tracking they display: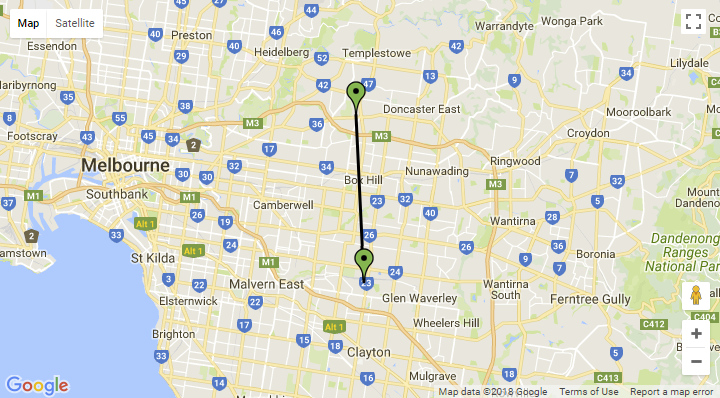 Seems pretty straightforward doesn't it? But the tracking from Australia Post shows a few intermediate destinations: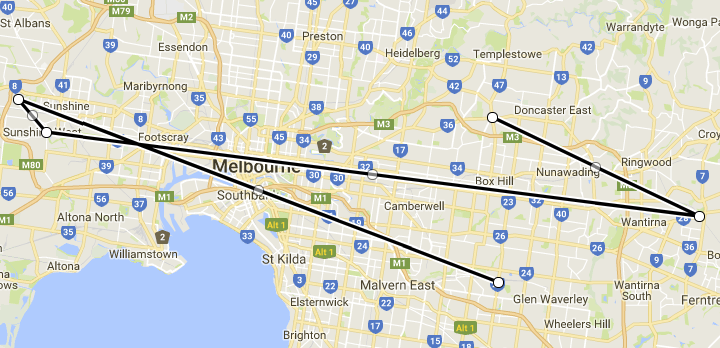 At face value it seems like a waste to sent the parcel on such an indirect path, but I assume it is actually more efficient (probably people time) to handle all parcels via a central location.
Another aspect I have noticed is that when ordering from a solely online store that the items will be shipped from a warehouse, but for places like Myer where online ordering is a recent addition to their physical stores it appears like the item is shipped from a "nearby" store that has stock. But should they ship from a store near the destination, or from a store near where parcels are handled?
Though no matter what I find intersting about parcel delivery, I am glad I don't have the issues that Dave Hall has in country Victoria:
.@auspost please find someone who knows what they're doing to write your parcel routing systems. ~1:5 of my parcels go Vic > NSW > Vic pic.twitter.com/7QSXa5fD7B

— Dave Hall (@skwashd) 25 June 2017
Tagged with: shipping