The last ride of 2008
Sunday, January 4th, 2009 at 2:24 pm
After posting about yesterday's ride with Damien I realised that I hadn't said anything about a ride last week with Hamish.
After riding over to his place in Ashwood we rode up the Gardiners Creek Trail to Blackburn:
From there we headed along side-streets (including along the Eastern Freeway for a short section) to Ruffey Lake, the start of the Ruffey Creek Trail: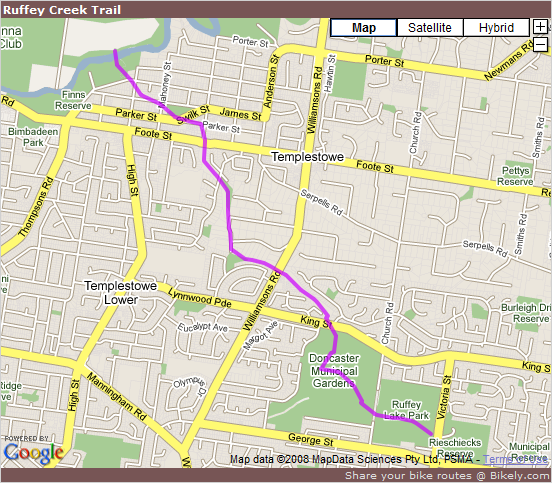 Ruffey Creek (and its trail) flows into the Yarra River (and its trail) which formed the second half of the ride. We ended up taking the easy way out and jumped on a train at Kooyong instead of riding other lower half of the Gardiners Creet Trail.
Tagged with: cycling